Documentales, películas, Dibujos animados inspiraciones en la belleza del paisaje y la cultura ancestral.
"Documentaries, Films, Cartoons inspirations in the beautiful landscape and ancestral culture''   
Cenizas Eternas / Eternal Ashes 2011/12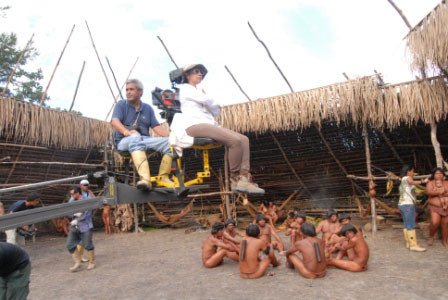 LA CINEASTA VENEZOLANA MARGARITA CADENAS
Documenta la cultura de la etnia yanomami .
Esta hablada en la lengua de ese grupo indígena ademas del idioma español.
----------------------------------------------------------------------------------------
"Eternal Ashes" is a story of filiations, poetry, wisdom and especially of humanity.
"Eternal Ashes" tells the story of a mother, Ana and her daughter, Elena.
Although they are separated, in the space and time they remain united forever.
The people and the millenarian culture of Yanomami are the framework of this story about the unbreakable bonds of filiations.
Mas alla de las apariencias
Au delá des apparences
Documental - Margarita Cadenas
Documental escrito y dirigido por Margarita Cadenas Un encuentro con el reconocido antropólogo francés, Jacques Lizot, quien nos relata su llegada a Venezuela en 1968 y su investigación sobre la convivencia de más de 20 años con los indígenas de la cultura Yanomami, en el Amazonas venezolano. 
El documental se divide en dos partes. La primera, llevará al espectador en un viaje a la selva amazónica venezolana y desentrañará la historia de Lizot, relatada por el propio científico. En la segunda parte, con sus apreciaciones Lizot desarrolla una crítica a la sociedad occidental, en contraste con sus vivencias en el seno de la etnia yanomami.
Documentary written and directed by Margarita Cadenas A meeting with the renowned French anthropologist Jacques Lizot, who recounts his arrival in Venezuela in 1968 and his research on the coexistence of more than 20 years with the indigenous Yanomami culture, in the Venezuelan Amazon .The documentary is divided into two parts. First, take the viewer on a trip to the Amazon rainforest and unravel Venezuelan Lizot history, told by the scientist himself. In the second part, his findings Lizot develops a critique of Western society, in contrast to their experiences within the Yanomami.
Barrage sur L'Orenoque -Represa en el Orinoco
Largometraje de aventura realizado en Venezuela en 1996
Escrita y producida por Margarita Cadenas para TF1(Francia) dirigida por Juan Luis Buñuel. 

Narra la historia de una ingeniera francesa que llega a Venezuela a trabajar en la construcción de una represa sobre el río Orinoco. Ella se ve implicada en varias situaciones, muchas de ellas especialmente ligadas al medio ambiente. Durante su lucha, ella conoce a un aventurero franco-venezolano con quien vive una historia de amor.
Adventure feature film made ​​in Venezuela in 1996Written and produced by Daisy Chains TF1 (France) directed by Juan Luis Bunuel.
It tells the story of a French engineer who comes to Venezuela to work on the construction of a dam on the river Orinoco. She becomes involved in various situations, many of them specifically related to the environment. During the struggle, she meets a French-Venezuelan adventurer who lives a love story.
Up (2009 film)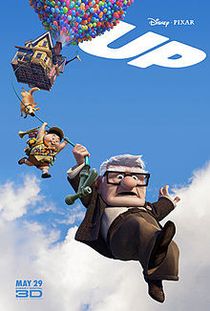 Up is a 2009 American computer-animated comedy-adventure film produced by Pixar Animation Studios and directed by Pete Docter. The film centers on an elderly widower named Carl Fredricksen (voiced by Edward Asner) and an earnest young Wilderness Explorer named Russell (Jordan Nagai). By tying thousands of balloons to his home, 78-year-old Carl sets out to fulfill his lifelong dream to see the wilds of South America and to complete a promise made to his lifelong love. The film was co-directed by Bob Peterson, with music composed by Michael Giacchino.
Docter began working on the story in 2004, which was based on fantasies of escaping from life when it becomes too irritating. He and eleven other Pixar artists spent three days in Venezuela gathering research and inspiration. The design of the characters were caricatured and stylized considerably, and animators were challenged with creating realistic cloth. The floating house is attached by a varying number between 10-20,000 balloons in the film's sequences. Up was Pixar's first film to be presented in Disney Digital 3-D.[3]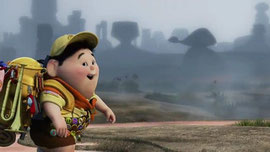 Up was released on May 29, 2009 and opened the 2009 Cannes Film Festival, becoming the first animated and 3D film to do so.[4] The film became a great financial success, accumulating over $731 million in its theatrical release. Up received critical acclaim, with most reviewers commending the humor and heart of the film. Edward Asner was praised for his portrayal of Carl, and a montage of Carl and his wife Ellie aging together was widely lauded. The film received five Academy Award nominations, including Best Picture, making it the second animated film in history to receive such a nomination, following Beauty and the Beast (1991).[5]
Location : Films inspiration Parque nacional Canaima. Venezuela
The Jaguar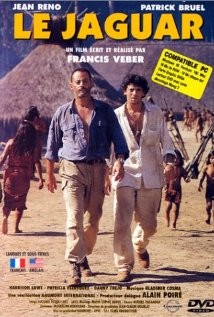 Storyline
Le Jaguar is a 1996 French film directed by Francis Veber starring Jean Reno, Patrick Bruel, Harrison Lowe, and Patricia Velásquez.
A shaman from the South American rain forest visits France for a public relations campaign. In a hotel's elevator in Paris he meets a French good-for-nothing named Perrin he's fascinated with. He follows Perrin to his flat and although Perrin is not very enthusiastic about so much interest in his person, he lets the shaman spend the night in his flat. After an official meeting on the next day being part of the PR campaign the shaman suffers from a heart attack. Hardly being able to speak and laying in a hospital bed he demands to see Perrin. The latter is not very interested in meeting the shaman again. However it looks like it is to late for animosities as the shaman and Perrin seem to be tied mentally somehow since they've met in the elevator.
Films Locations :
Parque Nacional de Canaima, Venezuela
Disney Films Un Indien dans la Ville and jungle 2 Jungle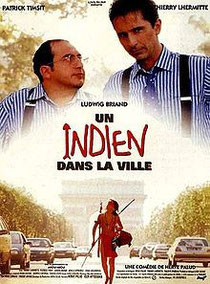 Un indien dans la ville (An Indian in the city) is a 1994 French film by Hervé Palud. The film had a limited English language release under the title Little Indian, Big City.
Steph, a broker living in Paris, wants a divorce from his wife Patricia to marry another woman: Charlotte. However, Patricia has been living among the Venezuelan Amazonas Indians for the past 13 years, so Steph travels to the Indian village to meet her and ask her to sign the divorce papers.
When they meet, Patricia tells Steph that they have a teenage son, Mimi-Siku, who has been raised as an Amazonas Indian. Patricia tells Steph she will not sign the divorce papers unless Steph takes Mimi-Siku on a visit to Paris, which he agrees to. In Paris, Mimi-Siku meets the children of Steph's colleague Richard and falls in love with his daughter Sophie.